ASMPT total power solution to explore the future of new generation WBG power devices
Power semiconductor plays a very important role for all electronics ranging from smartphone, home appliances, health care equipment, computer, networking, data center, automotive, power train etc. Si, GaAs, InP and other materials of the 1st and 2nd generation semiconductors are widely applied in the market. Today, these technologies become very mature in general switches, Si MOSFET, IGBT, Power Amp, RF devices. However, every technology will face its limitation.
Wide Band Gap (WBG) material like SiC, GaN provides extra performance:
– Higher current density
– Wider operating temperature range
– Faster switching performance
– Lower RdsON (on resistance)
– Less switching losses at high frequencies operation
These SiC, GaN will become more popular and outperform Si in the coming new era.
However the new materials of WBG device give different response & requirement during assembly manufacturing, thus various challenges will be faced, including:
– Wafer Sawn Process: blade VS LASER singulation
– Die Attached Process: brittle die and / or thin die handling
– New materials for assembly: High Ag Epoxy or Solder paste VS Sintering Paste / film
– Wire Bonding Process: 3-25 mil wires large wire diameter handling application
– Thermal management for final packages with better void control
– And more….
Optimizing these challenges is critical to make the power packages & modules to achieve of low loss, low inductance, and high power density, high heat dissipation performance, high integration, and multi-functional development, manufacturer always need to cooperate with new materials and equipment supplier to achieve this goal.
In order to shorten the development time, working with an experienced high-end equipment supplier – ASM Pacific Technology Ltd. can offer a full range of power solution and process know-how to work with customers in all dimensions: from R&D, product & process development, to after-sales service. More than above the one-stop solution concept can also save the time and cost.
ASM Pacific Technology Ltd. understands that future is full of challenges & opportunities. They would like to leverage their experience and solution to deepen the long-term partnership with their customers and enabling the digital world.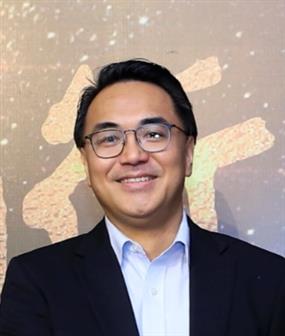 Wallace Hui, vice president of Marketing Semiconductor Solutions at ASM Pacific Technology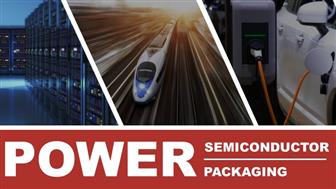 Power semiconductor packaging

SiC and GaN

ASM Power Solution
DIGITIMES' editorial team was not involved in the creation or production of this content. Companies looking to contribute commercial news or press releases are welcome to contact us.