While Apple has launched its new iPhone lineups annually in September for many years now, the timing is a little different in 2020 thanks to development and production delays due to the global health crisis.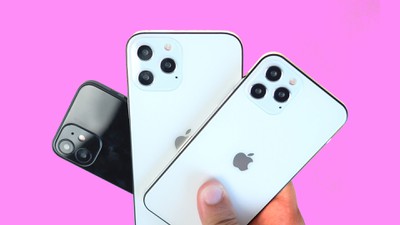 Apple did hold a September event in 2020, but it involved Apple Watch and iPad announcements rather than addressing the ‌iPhone‌. With Apple now ready to introduce the iPhone 12, the company has scheduled a media event for Tuesday, October 13 at 10:00 a.m. Pacific Time.
When will the iPhone 12 Be Available for Pre-Order?
Even though Apple's media event will be held on October 13, rumors and past launches suggest the ‌iPhone 12‌ won't be immediately available for purchase. What we've heard from carrier sources is that pre-orders will begin on Friday, October 16, with an actual launch following one week later on Friday, October 23.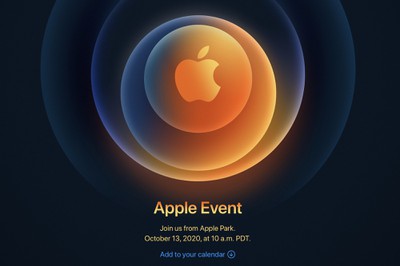 A few other rumors have suggested that pre-orders could begin immediately after the event on Tuesday with a launch quickly following on Friday, October 16, but that would be a very quick turnaround for such a major product launch.
Will all iPhone 12 models launch simultaneously?
It appears not. With Apple releasing four different ‌iPhone 12‌ models, rumors indicate there will be a staggered launch. The rumors have differed on which models will launch first, but the most likely scenario involves only the cheaper models launching first shortly after next week's event. That would include the 5.4-inch model rumored to be called the "‌iPhone 12‌ mini" and a larger 6.1-inch model that could be called the "‌iPhone 12‌."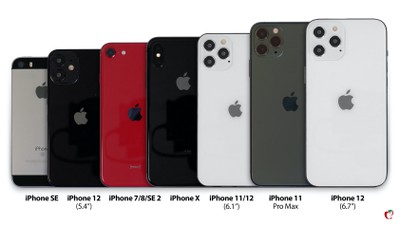 The two higher-end models, rumored to be a 6.1-inch "‌iPhone 12‌ Pro" and a 6.7-inch "‌iPhone 12‌ Pro Max," would launch somewhat later. Rumors have indicated those models won't be available until at least November, with some rumors suggesting a launch could be pushed as late as early December.
What will be the differences between the various iPhone 12 models?
For a full rundown on the upcoming ‌iPhone 12‌ lineup, check out our comprehensive roundup outlining everything we know about the new phones. Briefly, we expect all four models to have similar, refreshed designs reminiscent of the iPad Pro, as well as OLED displays across the board.
Similar to the current iPhone 11 and iPhone 11 Pro lineup, we expect the lower-end ‌iPhone 12‌ models to include a dual rear camera setup, while the higher-end ‌iPhone 12‌ Pro models should include a triple-camera setup. A LiDAR scanner for capturing 3D data for augmented reality experience is also expected to be included on at least the ‌iPhone 12‌ Pro Max model, and perhaps the smaller ‌iPhone 12‌ Pro.
All ‌iPhone 12‌ models are expected to include support for faster 5G cellular networks, although only the more expensive Pro models are rumored to include support for the fastest mmWave 5G networks that are starting to roll out in dense urban environments. All four ‌iPhone 12‌ models should support sub-6GHz 5G networks, which offer much broader coverage at slower speeds than mmWave 5G, although still faster than the current LTE speeds.
We'll learn all of the details about the ‌iPhone 12‌ lineup on Tuesday, October 13, so stay tuned to MacRumors, as we'll have wall-to-wall coverage during and after the event. Also make sure to check our out overview post highlighting how to watch the event live and when it will be happening in your local time zone.