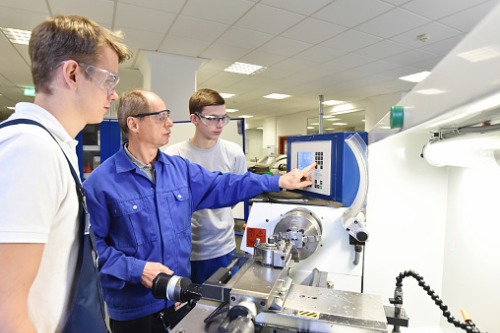 Victorian secondary students eyeing careers in science, technology, engineering, and mathematics (STEM) will have a chance to train at new specialist centre that will be built under the partnership of the state government and the University of Melbourne.
The Victorian government has announced yesterday a $1.37m in funding for the establishment of the STEM Centre of Excellence, which will be located at the Science Gallery Melbourne in Parkville.
In a statement, the state government said that the centre will feature "state-of-the-art learning spaces, cutting-edge machines, and industry-grade labs." It will also introduce students to new and emerging industries, and open opportunities in different STEM fields.
"We are investing in Victoria's future by providing world-class learning opportunities for local students," Minister for Education James Merlino said.
The centre will host a range of programs that are designed to sharpen students' creativity, design thinking, and STEM excellence – skills that are crucial for future STEM careers. Students will also benefit from the connection to one of Victoria's best research institutions and to a global network of universities.
"This partnership with the University of Melbourne is about encouraging innovation and giving young Victorians the exposure to the industries that are the future of work," said Gayle Tierney, Victoria's Minister for Training and Skills and Higher Education
Professor Duncan Maskell, Vice-Chancellor of the University of Melbourne, added, "the centre will provide a unique learning environment, connecting students to world-class research, teaching, and industry partners."
The STEM Centre of Excellence is due for completion in early 2021.