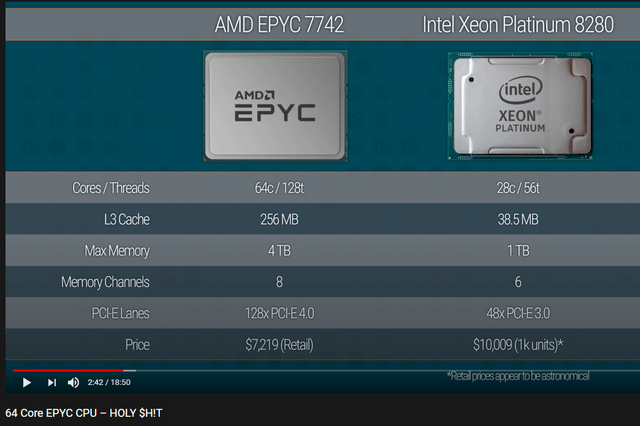 The big question about how people behave is whether they've got an Inner Scorecard or an Outer Scorecard. It helps if you can be satisfied with an Inner Scorecard.

Warren Buffett
Tech reviewers have seen it for a while now that Intel (INTC) has been lacking in the consumer-focused market, and with AMD's (NASDAQ:AMD) Epyc 7742, Intel started to lack in the server CPU market as well.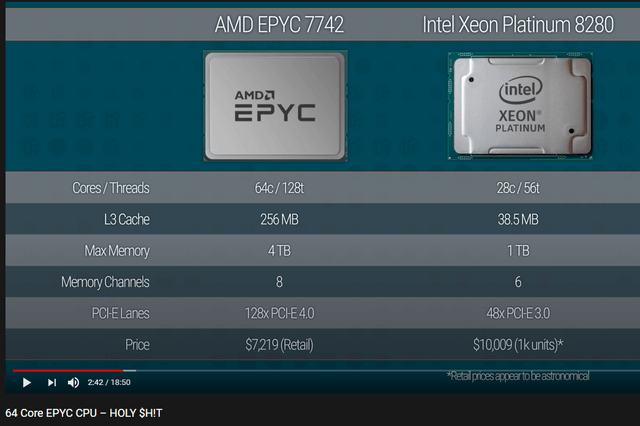 Source: YouTube Screenshot, Channel LinusTechTips
Higher core count provides more computing power, and if the workload is distributed evenly across cores, power consumption can also be significantly reduced.
This, in part, shows that Intel lacks technologically, but also with AMD's much lower "price per processing," customers are dragged away from Intel and towards AMD.
Intel lost its drive
Intel is not looking forward anymore; they are just looking left and right at what their competitors are doing. In Intel's Blueprint series, they mentioned

… Read More