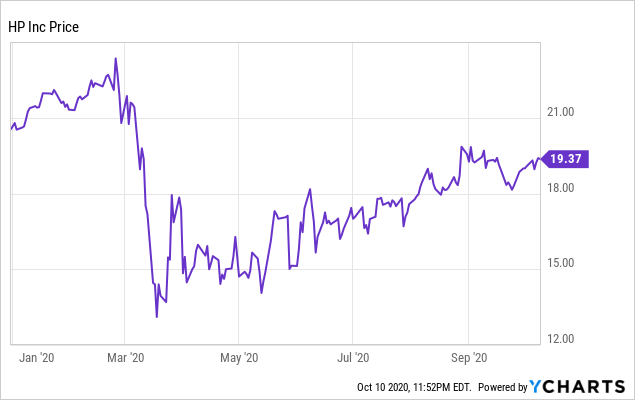 HP Inc. (HPQ) has long been a questionable stock that investors purchased on account of its yield. With a low valuation and generous shareholder returns, a leadership position in its largest-revenue segment (personal computers), and a storied brand that has survived several decades in an ever-changing technology landscape, HP Inc. has still managed to retain some appeal in its share price.
Yet this year, the coronavirus has dramatically impacted HP's business for better as well as for worse. Its two main businesses have seen a very divergent response to the pandemic:
PC sales have soared. The lion's share of HP's revenue, HP has benefited tremendously from consumers upgrading their hardware to accommodate work-from-home trends.
Printing has crashed. Representing the smaller share of revenue but the larger share of profits, the printing business has seen a rapid decline due to the closures of offices worldwide.
Investors have interpreted the pandemic, and

… Read More