Listen to this podcast using the embedded player below, or use the link to download (right-click to save) or to listen using your system's media player. On mobile devices simply click the Download this Audio File link below and your devices player will automatically play the file.
Listen to this podcast right now.

Format: •
Length: •
Filesize: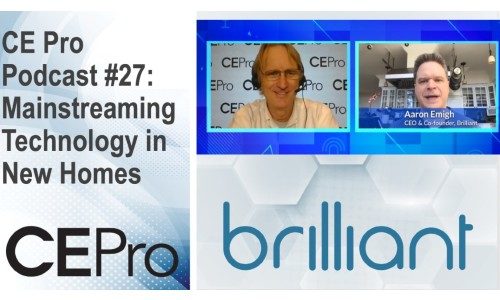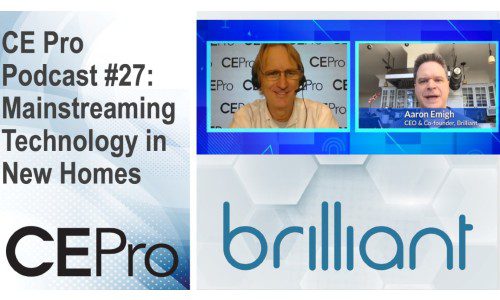 For many years, homebuilders shunned home technology as a standard in their new homes. Instead, they left technology as an option for buyers as the norm. No more. Homebuilders today truly are making "smart homes" as a standard, knowing that the technology is in high demand and it will possibly help the home sell faster. Perhaps most importantly, the technology today will not create a callback nightmare for them or slow down their build cycle.
"It's inevitable that smart technology becomes so fundamental to homes that it's built into the homes," says Aaron Emigh, CEO of Brilliant. "Technology in the home is a natural. I think if any of us think abut 20 years in the future, of course new homes will all have technology built into them in the same way that they have plumbing, electrical wiring, and heating and cooling systems built into them. It's just going to be part of the house."
Brilliant's products offer homeowners modern industrial designs that complement a range of home interiors, and intuitive user interfaces to make daily use the products easy for homeowners. With systems starting at $299 and switches from $69, Brilliant can tie everything together for whole-home and lighting controls from a touchscreen that installs like a standard light switch. The company's complete home system offers a number of benefits that include:
The products install in a similar manner to traditional light switches
Its solutions provide control options via voice, touch, motion, scenes or via its app
Brilliant products are designed to make smart bulbs smarter by providing traditional control options to products such as the Philips Hue, LIFX and TP-link devices
Once installed, a Brilliant system provides unified control throughout a home
Brilliant was the winner of the CEDIA Expo Virtual TechBites competition last month.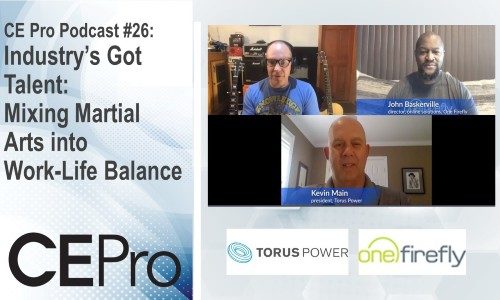 Emigh says the move to make home technology a standard in all new homes makes sense as more Millennials become homeowners.
"They're very tech forward… their first toy was an iPad," he quips. "When they're looking at a modern home that means it has the technical features built into it," he notes. That goes for both single-family as well as multi-dwelling units, he adds.
Emigh emphasizes that it is important that technology be "built in" to the home, not just portable tabletop devices.
"No one is really impressed with a couple of Echo Dots floating around the house," he says.
Emigh sat down with CE Pro to discuss this mainstreaming of home technology, along with how the coronavirus pandemic has accelerated this trend. Find out what he had to say by watching or listening to the podcast above, and check out past CE Pro Podcast episodes by subscribing to our YouTube channel.