Apple's iPhone 12 lineup is expected to come in eight different colors, overhauling the iPhone color options to prospective customers. The colors come to accompany the iPhone 12's new squared-off industrial design, with a flat stainless steel band around the outer edge, at least on the Pro models, and glass on the rear.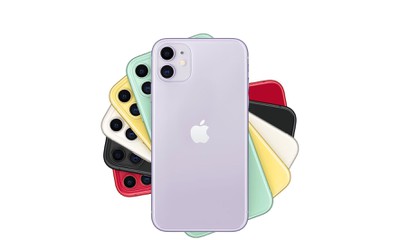 Current iPhone 11 Colors
New rumors from a reliable Chinese Weibo account called "Kang" state that the 5.4-inch iPhone 12 mini and 6.1-inch iPhone 12 will come in Black, White, Red, Green, and Blue.
iPhone 12 and iPhone 12 mini Colors
Black
White
Red
Green
Blue (New)
Colors that would be removed from the iPhone lineup include Yellow and Purple. Multiple rumors have previously suggested that the 6.1-inch iPhone 12 Pro and 6.7-inch iPhone 12 Pro Max will also come in a new Blue finish, which will replace the Midnight Green color that was introduced as an option for the iPhone 11 Pro.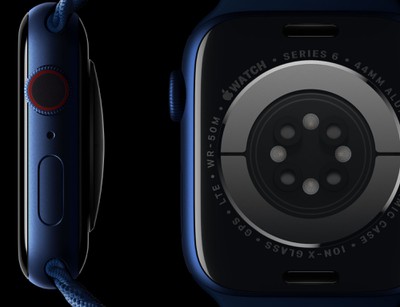 New Blue shade introduced in September
The blue will likely be the same shade as the new striking shade of blue Apple Watch Series 6, which Apple introduced as a new Apple Watch color in September. This has also been corroborated by "Kang," who said that the iPhone 12 Pro models will come in Blue as well as Gold, Silver, and Graphite.
iPhone 12 Pro and iPhone 12 Pro Max Colors
Gold
Silver
Graphite
Blue (New)
Colors that would be removed include Space Gray and Midnight Green. As Apple has replaced the Space Black stainless steel Apple Watch with Graphite, it seems plausible that it would do the same for replacing the Space Gray iPhone, which has a stainless steel band, with Graphite too.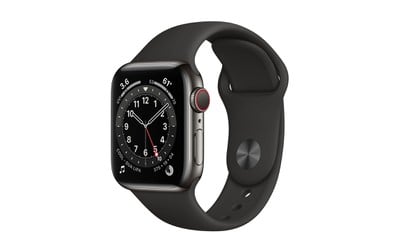 Graphite Apple Watch Series 6
The iPhone 12 mini and iPhone 12 would be available in brighter, bolder hues, while the higher-end iPhone 12 Pro and iPhone 12 Pro Max seem to be adopting a more muted and pastel palette to enhance its premium look. But all models will be getting this new Blue shade.
The iPhone 12 is expected to launch on Tuesday, October 13th during Apple's media event. See our full article on what Apple will be announcing.