Providing diverse and complete solutions, TEL continues to break through advanced semiconductor process technology
In addition to process technology which enhances the performance of semiconductor devices by scaling, 3D and heterogeneous integration has led to the development of various new structures and new materials. Although these trends have brought increasingly severe challenges to semiconductor production equipment suppliers, more opportunities and innovations have also been created.
According to Roger Chang, Executive Vice President of Tokyo Electron Taiwan, Tokyo Electron Limited with 58 years of history have developed multiple leading edge products such as Coater/Developer, Etch, Thin film deposition, Cleaning, Wafer prober. With strong position in the photoresist Coater/Developer market, TEL has taken 100% market share of Coater/Developer for EUV in high volume manufacturing as the industry moves into the new EUV era.
With this advantage, TEL will continue to strengthen each product and provide integrated process solutions to meet the needs of advanced technology nodes. Furthermore, TEL has also deployed a remote service called TELeMetrics, which provides big data analysis to assist customers in optimizing the utilization of equipment. It also contributes to customers' Smart Fab initiatives to enhance productivity, profitability and yield.
EUV adoption to be further expanded
Talking about the development trend of semiconductor technology, Roger Chang said that logic devices will continue to be scaled. In order to strike a balance between productivity and cost, device makers will not only adopt EUV at advanced nodes but also to enhance the existing ArF immersion lithography technology. EUV technology will also be used in the manufacturing of next generation DRAM.
Secondly, innovative 3D structures, such as FinFET, GAA, 3D NAND, new material such as ruthenium (Ru) considered to be promising for future advanced nodes, and EUV lithography will play a more important role in the semiconductor technology roadmap.
The third trend is that with the rapid development of AI applications in order to accelerate computing, the industry has also begun to discuss more extensively about embedded memory, in-memory computing and diverse advanced packaging solutions in order to achieve more heterogeneous device integration.
As a leading semiconductor equipment manufacturer, TEL has formulated a number of strategies to respond to these emerging process challenges. Roger Chang pointed out, "TEL is a long-time leader in the Coater/Developer market, and now we have acquired all of the EUV Coater/Developer market in manufacturing. Under the trend of process scaling, EUV adoption will be indispensable and further expand from Logic to DRAM manufacturing, which will definitely bring more opportunities to us."
In addition to further increasing TEL's Coater/Developer market share, more importantly, it can also expand the demand for TEL's other product lines. TEL's etch, ALD and thermal CVD, diffusion furnace, prober, and cleaning equipment are all ranked No. 1 or No. 2 in the market. It can be said that the advanced semiconductor devices in the world cannot be manufactured without TEL's equipment.
"Since we have a long history and a wide-range of products, we are capable of providing integrated process solutions for customers' specific needs. TEL will responsibly work on new technology development to create next-generation products with high added value.
Indeed, as various new technologies emerge, process challenges have become more complex. In the era of "More Moore" and "More than Moore", TEL has seen vigorous development of diverse applications in communication, medical and automotive industries. While pursuing customized designs, chip manufacturers also hope to meet the goal of ultra-efficient hyper-mass production. "For equipment manufacturers, in order to achieve this goal, it is even more important to have early engagement with customers so as to speed up the time-to-market."
Roger Chang also emphasized that the latest product line for prober is contract manufactured in Taiwan, which can meet customers' customization and rapid response requirements. At the same time, a software team has been established to provide technical support for complex testing of advanced chips.
TELeMetrics service available
As manufacturing technology advances from simple automation to automation with intelligence, TEL is using AI technology to expand its service support capabilities along with strengthening of the development competences.
Roger Chang said that the application of smart manufacturing has many different levels. TEL is widely adopting digital simulation technology in the design stage.
On the other hand, TEL has introduced the TELeMetrics remote service. With this service, TEL can analyze equipment data from various sensors using a remote connection at customer sites and provide solutions matched to customer-specific problems such as; troubleshooting, analyzing differences between equipment, improving throughput, and enabling predictive maintenance with machine learning.
Finally, Roger Chang pointed out that, the most important driving factor behind R&D enhancement and service support is the endless stream of innovation which is also instrumental in the rapid advances of 5G/AI applications.
To this end, TEL has strengthened its investments in venture capital resources in recent years. TEL Venture Capital has successfully made a number of investments, with targets covering various startups for a wide range of technologies, such as emerging memory, nanostructure, quantum dot display, and so on.
"TEL makes use of venture capital to expand the scope of our partnerships through the entire technology supply chain, from chip design, to materials, to software development, to manufacturing and other applications. It is no longer limited to semiconductor equipment technology."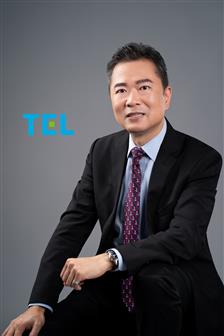 Roger Chang, executive vice president of Tokyo Electron Taiwan
DIGITIMES' editorial team was not involved in the creation or production of this content. Companies looking to contribute commercial news or press releases are welcome to contact us.