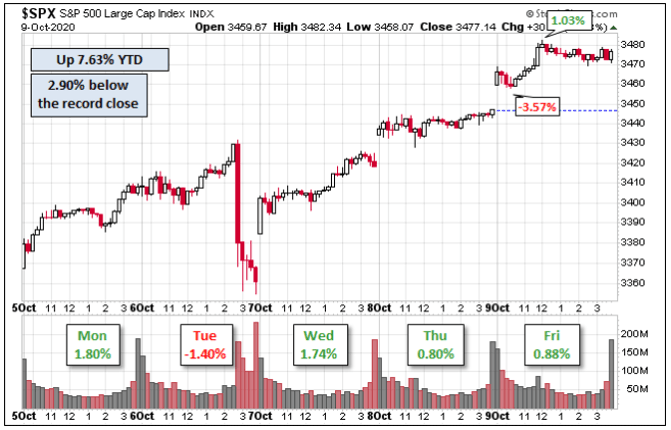 What's happening now, and what it may mean going forward.
A quick summary
The dip-buyers are now just 2.9% away from making a new market high.
The earnings recession continues, but forward estimates look rosy.
Inflation is ticking higher from a very low base.
Big Tech has lost some of its mojo.
A COVID-19 vaccine is getting closer but is not yet in sight.
The S&P 500 was up 3.8% last week
It was a strong week, up 4 out of 5 days. The only downer was Tuesday, when Trump said he was ending congressional talks regarding a second round of stimulus payments until after the election. That didn't play well, so he reversed course on Wednesday and the market rallied.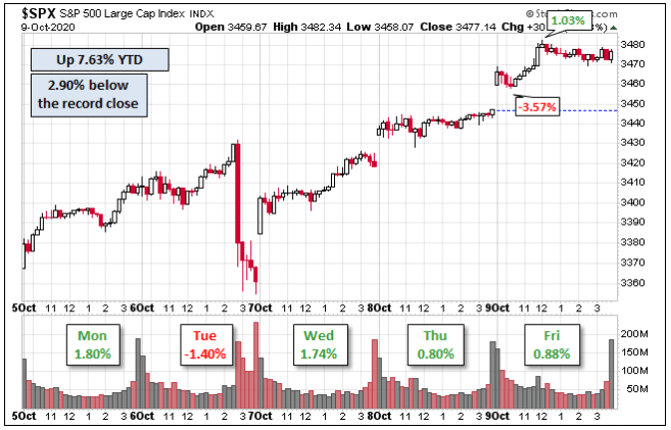 What caught my eye on the above chart, by Jill Mislinski from AdvisorPerspectives, were the three consecutive gap openings after Tuesday's selloff. Gap openings are not uncommon, but three

… Read More